Zen temple with a five-storied wooden pagoda and the hall of Donryushōnin, who wishes the wellbeing of children and mothers
Enmeiji
zen-temple
Overview
The temple was established in June of 1369 by a Zen monk, KiryuGenjyunZenji. The principal image is Shyaka Nyorai. An important shrine was also built in the center of Ome to honor Sumiyoshi Myojin, which is the god in Osaka, the temple's founder's homeland. Enmeiji has remained intact for 650 years. The temple also has a wooden pagoda and a hall of Donryushōnin, who wishes the wellbeing of children and mothers.
Daikokuten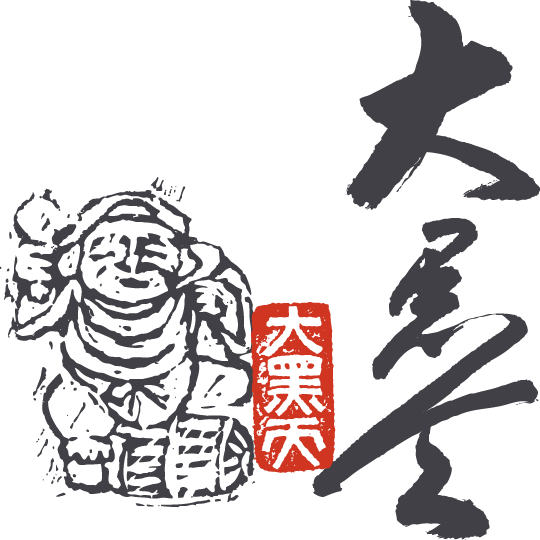 Deity of good luck based on the Indian deity who protects humans and animals
Daikokuten is a guardian of the kitchen. He sits on a rice‐bag and holds a golden mallet and a bag filled with wealth. Also called Mahākāla, a Hindu deity who protects the Three Jewels; the Buddha, the Dharma, and the Sangha. He merged with Japanese folk religion and became a deity of good luck. Enmeiji has a special painting of Mahākāla, which is displayed during the new year.
Features
Paintings on the ceiling of main hall

Two hundred and sixty-nine paintings of flowers, birds, and landscapes based on famous poems were painted and installed on the ceiling of the main hall when the renovation of the main hall took place in the Taisho period (1912-1926.) Forty-three painters did the paintings, including local painter Sankoku Maeda and prestigious painters, such as Suiun Komuro, Tanryō Murata, Etsudô Otake, and Anzanshi Tanaka.

Five-storied wooden pagoda

The wooden pagoda was built in 1934 by Sonoji Ono, to calm the spirit of his young child who passed away. Yaku yoke Kannon is worshipped inside of the pagoda to pray for protection from disasters and troubles.

The hall of Donryushōnin, who wishes the wellbeing of children and mothers.

Donryushōnin was a monk at the beginning of the Edo era (1603-1868), and he was praised and respected by commoners from his actions of protecting poor people and children.
Reviews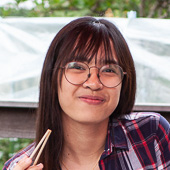 Seeing all the thousand cranes representing good wishes being displayed by the shrine was heartwarming to see. I think that the temple is really exceptional because a lot of people put efforts for their wishes to be granted.
Location
Phone

0428-22-3386

Address

82 Sumiecho, Ome, Tokyo 198-0084
Access
Walk

Walk from Enmeiji to the following locations:

To Seihouin Temple / about 15 min.
To Sokenji Zen Temple / about 1 min.
To JR Ome station / about 5 min.

Bus

The closest bus stop: Sumiyoshi shrine
A five-minute walk from the temple.

The bus number is Toei bus 梅70, 74, 76, 77.

Parking lot

Capacity of 10 cars