Overview
The temple was founded in 1318 by the Prince Morikuni, ninth shōgun of the Kamakura shogunate of Japan and Zen monk, Kokuichi Zenshi Taiko Seigen Osho.
The principal image is the Eleven-faced Kannon Bosatsu. The origin of the temple was the setting of the image of Benzaiten on a little island in a pond. The temple had many fires, and the current structure was built in 1995. The beautiful wood used in the main building is from Mt. Amagi in the Izu Peninsula. Exquisite carvings, Inami Bori, and paintings adorn the temple.
Benzaiten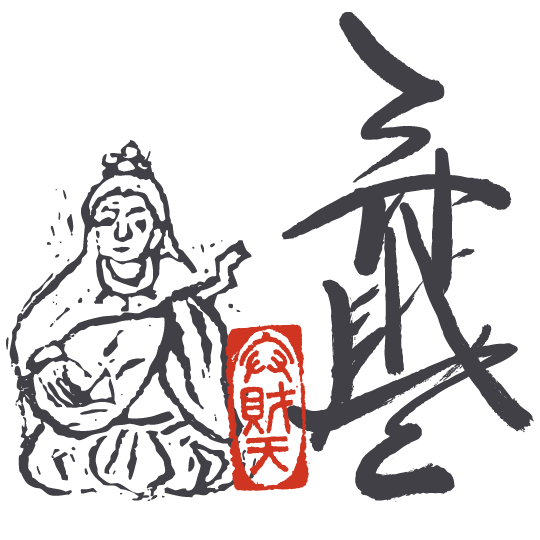 Deity of music, harmony, and art
Benzaiten is the only female of the seven deities, and her origins are of ancient India's river goddess, Sarasvati. As the spring water flows like music, she is the goddess of the arts. There is a saying that "beautiful harmony between people is like music." She holds an ancient instrument, the biwa, and she is also worshipped as the goddess of study and achievement. Her messenger is the white snake.
Features
Aoishi Toba (stone tablet)

The Aoishi Toba stone tablet in Gyokusenji was made in 1288. The Sanskrit character of the Amida triad was inscribed into the stone. Aoishi Toba is known for its elegant style and the beauty of the stone color. Many tablets are found in Ome city, but the one in Gyokusenji temple is the oldest one and is designated as a cultural property of the City of Ome.

Natural spring pond and Turtle in the garden

The stone and moss garden in the Gyokusenji was created by Shintaro Fukatsu and Chie Horiuchi of Niwasho (master gardener) Fugen in 2018. They underwent training in Kyoto under Yasuo Kitayama, the contemporary master gardener who has received international acclaim. The garden shows the beauty of the seasons, and the rock and moss garden beside the main hall symbolizes a turtle as a guide to nirvana. The natural spring water pond has been an important part of the temple since the beginning. Pure spring water still flourishes in front of the Benzaiten hall.

Masterful inkwash paintings

Master painter, Hakuro, is a native of Shanghai. He moved to Japan as an adult and has resided in Ome for decades. Hakuro's art is created based on a strong foundation of calligraphy and Chinese traditional painting skills. He is known for his elegant and beautiful style of flowers, birds, and landscapes. His paintings have won many awards, and he has been commissioned for large paintings and sliding doors by temples and shrines all over Japan, including Kenchoji Zen Temple, which ranks first among Kamakura's so-called Five Great Zen Temples. The main hall of Gyokusenji features sliding doors, which have been masterfully painted by Hakuro. The temple organizes and hosts his painting exhibits as charity events for areas affected by the 2011 Tohoku earthquake and tsunami.
Reviews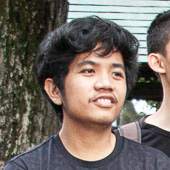 Really beautiful temple. The artworks, wood carvings, and the garden were all really well made and conveys a relaxing feeling.
Location
Phone

0428-22-5476

Address

3-299 Nagabuchi, Ome, Tokyo
Access
Walk

Walk from Gyokusenji to the following locations:

To Enmeiji Zen Temple / about 30 min.
To Seihouin Buddhist Temple / about 35 min.
To JR Higashi Ome station / about 30 min.

Bus

The closest bus stop: Nagabuchi Chyuzaimae
A ten minute walk from the temple.

Nishi Tokyo bus 小05 *Via JR Kabe or Ozaku station / 青20 *Via JR Ome or Ozaku station

Parking lot

Capacity of 20 to 30 cars