Overview
The temple was established in 1567 by the 7th Zen monk of Kaizenji temple with Gyobunojyo Hidefusa Noguchi, who was the surviving retainer of Mita, a feudal lord during the period of civil wars in Japan. The principal image is Shougun Jizobosatsu. The gate is an important cultural property of Ome city. It is a rare Kirizuma-style gate from the Momoyama era (1573–1615).
Fukurokujyu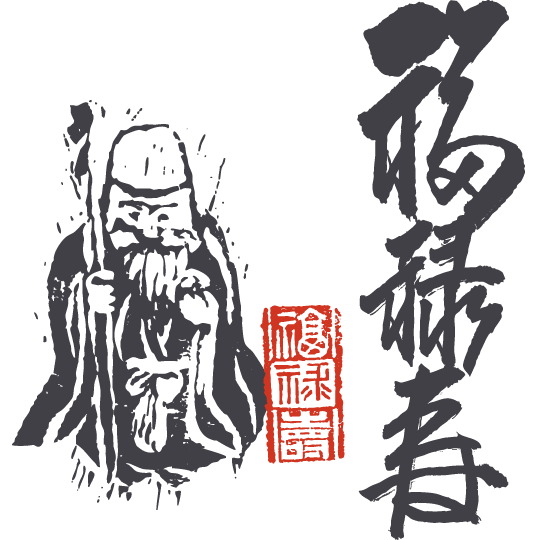 Deity of longevity and well-being
It is believed that Fukurokujyu's origin is in Taoism. He is the deity of longevity and happiness. Fukurokujyu is characterized by his smile, long white beard, large "happiness ears," and the size of his head, being almost as large as his whole body. Fukurokujyu in this temple has a legend of healing a sick tanuki (a wild raccoon dog), and his statue is worshipped in a hall next to the main hall.
Features
The main gate

The main gate has the style of the Azuchi Momoyama era (1568-1600). This four-legged style gate with a Kirizuma-style roof (a roof with both sides spreading outward at an angle from the ridge) is designated as a cultural property of the City of Ome. Initially, the gate was at Tochinokan, the castle located near the temple. It was relocated to its current location sometime by the Edo era (1603–1868).

Statue of Syoufuku no Tanuki (raccoon dog)

The statue of Syoufuku no tanuki, raccoon dog with a rice-bag on his left shoulder, is standing just after the main gate. There is a story of a tanuki, and Fukurokujyu, the deity worshipped in the temple, which takes place a long time ago. A monk found rice and remains of a tanuki with three small figurines of Fukurokujyu in the ceiling space of his living quarters. He worshipped the figurines of the deity and also built statues of tanuki with bags filled with rice to calm the soul of the tanuki and to wish fortune and happiness to visitors.
Reviews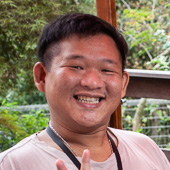 The explanation of the seal symbolizing the three jewels of Buddhism is also taught in Indonesian Buddhism. It is interesting to know that Indonesia and Japan share the same teaching.
Location
Phone

0428-22-1775

Address

2-395 Hinatawada, Ome, Tokyo
Access
Walk

Walk from Meibakuin to the following locations:

To Jizoin Zen Temple / about 30 min.
To Monshuin Temple / about 50 min.
To JR Miyanohira station / about 5 min.

Bus

The closest bus stop: Urajyuku Cho
A fifteen-minute walk from the temple.

Parking lot

Capacity of 5 cars