Looking over the Tamagawa River, with the sense of the ancient plum tree and spring water
Jizoin
zen-temple
Overview
The temple was founded in 1504 by the Buddhist monk, Shuitsu Kian. The principal image is Jizō Bosatsu. The main hall was built between 1772 to 1781, and it is called Gokakudo, "Five Crane Hall," based on a legend that five cranes flew up to the sky to celebrate when the roof-laying ceremony took place. The roof used to be a thatched roof, but with generous donations, the roof was renovated to copper roofing in 1977.
Hotei-son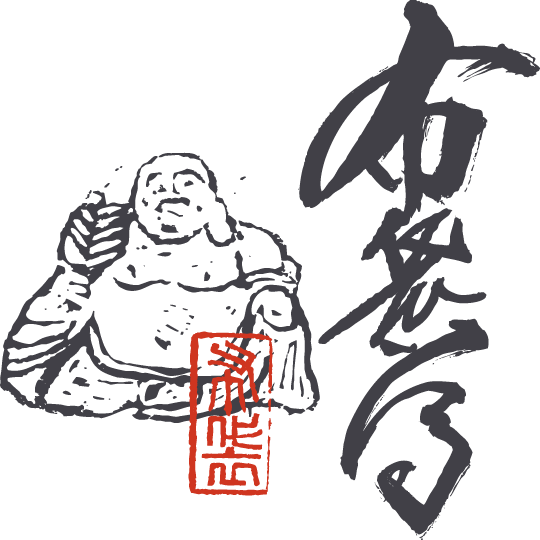 Deity of harmony and patience based on legendary Zen monk who lived in China.
Hotei-son is the only deity that was based on a monk who once lived. The monk, Kaishi, was alive at the end of the Tang dynasty (618-907). He had a round tummy and carried a large bag on his shoulder. The word "Hotei-sonbara," which means potbelly, came from Hotei-son's appearance. He was worshipped as an embodiment of Mirokubosatsu and has appeared in many paintings as a symbol of good luck since old times.
Features
Houju Plum, Natural Properties of the City of Ome

The plum tree is named after the temple's mountain name, Houjyu "宝珠," which means "Treasure Tree." The plum tree also looks like a reclining dragon, so it is sometimes called "Garyubai," or "Lying Dragon Plum." The stems and sepals are bright red, while the petals are pure white. This rare kind of plum tree is close to the original Chinese plum tree, and brings to mind treasure jewels, as reflected in the name "Treasure Tree."

Jizoin's spring water

Mountain spring water flows through Jizoin's garden well.
This spring water, Fujin no Izumi, has never stopped flowing, and it has been an important part of the lives of people around the temple for hundreds of years. The spring hole, which was dug into the side of a hill, is 100 cm x 60 cm across, and 3 meters deep. Freshwater crabs and snails live in the spring waters.

The main gate

This four-legged style gate with Kirizuma-style roof (a roof with both sides spreading outward at an angle from the ridge) is estimated to have been built at the beginning of the 17th century. Initially, it had a thatched roof, but it was renovated to copper sheet roofing later. The contrast between the central decorated pillar and the simple surrounding pillars is unique and rare.
Reviews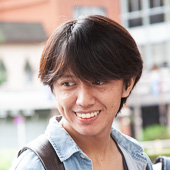 Just like the other temples, it had a very nice Zen feel to it. Overlooking the river and nature from the temple was very refreshing.
Location
Phone

0428-22-4497

Address

2-583-1 Hatanaka, Ome, Tokyo
Access
Walk

Walk from Jizoin to the following locations:

To Meibakuin Zen Temple / about 30 min.
To Seihouin Temple / about 30 min.
To JR Ome station / about 30 min.

Bus

The closest bus stop: Hatanaka Jinjya Mae
A seven-minute walk from the temple.

Parking lot

Capacity of 25 cars