Overview
The year the temple was founded is unknown, but it is said to have been started by a monk of the Jōdo-shū branch of Buddhism. He later converted to the Rinzai sect, and subsequently, the temple belonged to the Rinzai sect. The principal image is the deity, Bishamonten, warrior, and protector of the righteous and Buddhism. The calligraphy at the main gate was drawn in the time of the 12th monk in 1736.
Bishamonten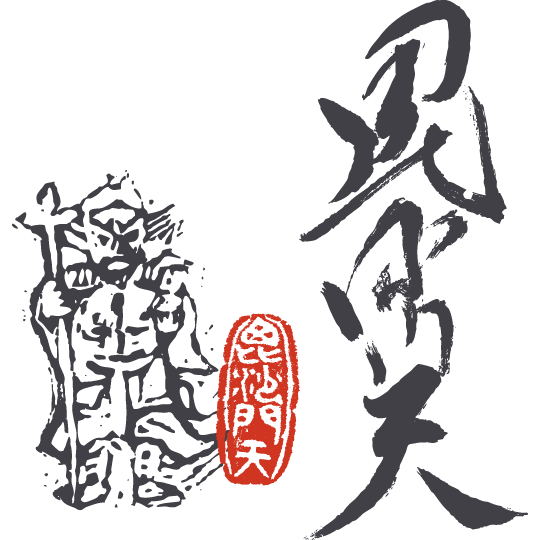 Deity of Four Heavenly Kings who protects the divine treasure
Bishamonten is the deity of Four Heavenly Kings. Also called Tamonten, it is said that he listened well and shared his wisdom. He wears armor and holds a spear and a pagoda. He has an angry countenance, which is different from the other deities. The temple has a special image of the Bishamonten, said to be carved by Kukai, a famous 9th-century monk, scholar, and artist, which is shown to the public from January 1st to 31st.
Features
Grave of Urajyuku Shichibe

Urajyuku Shichibe was a righteous man from Ome who lived during the middle of the Edo period (1603-1868). A farmer by day, he sneaked into the houses of infamous merchants and samurai at night, stole money, and shared it with those who suffered terrible harvests. Even though the theft was committed helping people, he was caught and beheaded for his crimes near the north of Soukenji. The monk at that time felt sorry for him, and so prayed for him and built the grave.

Grave of Tsunenori Negishi

Tsunenori Negishi is one of the cultural representatives of Ome. He was born in Ome in the middle of the Edo era. At an early age, he was interested in literature and studied a wide range of academic fields such as Japanese poetry (Waka), Japanese Confucianism, and Zen Buddhism. In his later years, he worked to produce books and teach liberal arts. For his contribution to the cultural development of Ome, his tomb is designated as a historical monument by the Tokyo Metropolitan Government.

Koshin tower

Koshin is a folk faith in Japan with Taoist origins, influenced by Shinto, Buddhism, and other local beliefs. Every 60 days came the "Koshin" day when people spent the sleepless night together reading religious scriptures and ate a meal. People erected and worshipped the tower wishing for safety and prosperity. The round-shaped Koshin tower is located beside the temple pond.
Reviews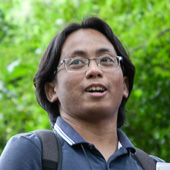 I had my first experience with meditation and reciting a Buddhist chant/song. The head monk was very kind, and did his best to make us understand Zazen as a whole. I'd recommend the place to friends who'd like to learn about meditation.
Location
Website

Phone

0428-22-3580

Address

6-734 Chigasemachi, Ome, Tokyo
Access
Walk

Walk from Soukenji to the following locations:

To Enmeiji Zen Temple / about 1 min.
To Gyokusenji Zen Temple / about 30 min.
To JR Ome station / about 7 min.

Bus

The closest bus stop: Sumiyoshi Jinjya
A three-minute walk from the temple.

Parking lot

Capacity of 15 cars